Dryer Floor Protectors for Moving Appliances (2 results)
Item # 12914
Glide n Guard floor protectors.Are you moving? Do you need to clean behind your appliance?. These are made from polymer plastics that allow anyone to easily glide appliances for maintenance, cleaning, or relocating. Set of six connecting pads. 25-1/2 by 3-3/4 inches each.
OEM Part - Manufacturer #93001
$53.63
Order by 3:00 PM ET and choose FedEx 2Day or FedEx Overnight shipping, this part ships TODAY!
Add to Cart
Item # 2688922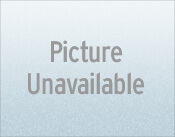 Protector
OEM Part - Manufacturer #137360810