Dryer Drum Support Bearing (1 results)
Item # 774936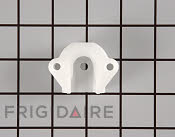 Rear bearing support cup for dryer drum. If the drum support ball is also worn you can purchase these items in a drum bearing kit. See related item.
OEM Part - Manufacturer #131825900
$15.32
Order by 3:00 PM ET and choose FedEx 2Day or FedEx Overnight shipping, this part ships TODAY!
Add to Cart