Washer/Dryer Combo Drum Roller
Item # 1925071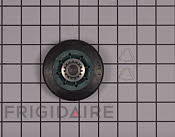 Dryer drum support roller. If the dryer is making a rumbling or knocking noise the rollers may be worn out causing the drum not to turn smoothly.
OEM Part - Manufacturer #WPW10314173
Item # 3436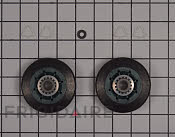 Rear drum support roller kit. This kit contains two drum support rollers. If the drum rollers are worn out, the dryer may not turn properly or may be excessively noisy. Be aware that the drum bearings are self-lubricating; it is not necessary to lubricate them yourself.
OEM Part - Manufacturer #349241T
Item # 640690
Dryer drum roller
OEM Part - Manufacturer #5308004077