Looking for stove parts, oven parts or range parts to make repairs? Just enter your model number into our search bar for a complete list of compatible range, oven and stove parts compatible with your model.
Factory-Certified Frigidaire Oven Parts, Stove Parts & Range Parts
In any household, a Frigidaire oven, stove or range is more than an appliance; it's the heart of the kitchen. When something goes wrong, the inconvenience goes beyond a simple malfunction – it disrupts your daily routines and meals. That's where Frigidaire Appliance Parts comes in. We offer an extensive selection of Frigidaire oven parts, including heating elements and Frigidaire gas stove parts like burners and igniters. We also have a wide array of Frigidaire electric stove parts and range parts, such as vent hoods, to suit all your needs. Our selection doesn't stop there; we also offer an extensive selection of microwave oven combo parts, adding even more value to your one-stop-shop experience.
Ease of use is a priority for us. Our platform features a straightforward search bar to simplify your shopping experience. By entering the model number of your Frigidaire appliance, you'll be directed to a curated list of compatible Frigidaire stove parts for your specific model. That means no more sifting through endless options that may not be the right fit.
For those who prefer a more personalized touch, our support line at 1-888-343-4948 is available anytime to assist you in finding and ordering the Frigidaire oven parts you need to bring your appliance back to life.
Common Problems & Solutions
When your Frigidaire stove, oven or range starts to falter, pinpointing the issue and finding a quick resolution is key. Many common problems can be easily solved with a specific replacement part. Below is a list of these typical issues, along with the Frigidaire oven parts, stove parts or range parts most likely to solve them:
Each of these Frigidaire stove replacement parts, Frigidaire electric stove parts and Frigidaire gas stove parts are specifically designed to resolve the corresponding issue, ensuring that your appliance returns to optimal performance as soon as possible.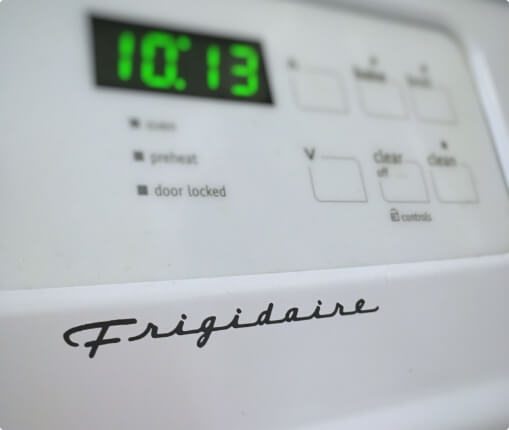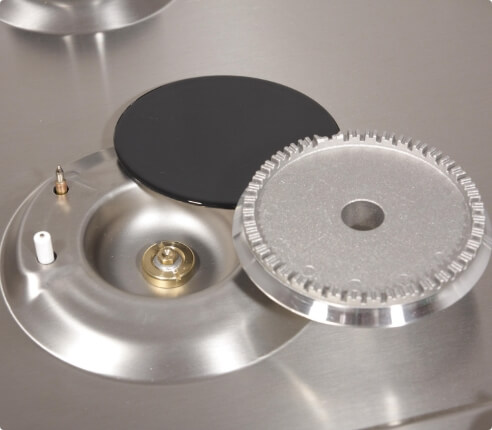 Oven, Stove and Range Parts Explained
Understanding the roles of different components in your Frigidaire oven, stove, or range is crucial for effective troubleshooting and repair. Knowing what each part does and the issues that may arise if they are faulty can guide you in choosing the right Frigidaire oven parts, Frigidaire stove parts or Frigidaire range parts for your DIY repairs. Below, we break down the functions of some key components and the problems you might encounter if they are damaged or broken.
How to Safely Disassemble Your Frigidaire Electric Range
Before you start your DIY repairs, check out this video guide that walks you through the proper and safe way to disassemble your electric range. This step-by-step tutorial aims to make it easy for you to access various components that may need testing or replacement. Whether you're searching for Frigidaire electric stove parts or undertaking a more comprehensive repair, we're here to provide insights to ensure you can complete the job safely and efficiently.
Shop Genuine Frigidaire Oven, Stove and Range Parts Today
Don't settle for less when it comes to maintaining the appliances that serve as the backbone of your kitchen. Ensure the longevity and peak performance of your Frigidaire oven, stove and range by opting for official Frigidaire oven parts, Frigidaire stove parts and Frigidaire range parts from Frigidaire Appliance Parts. Our factory-certified parts guarantee the quality, reliability and compatibility you need for a successful DIY repair. Take the next step in preserving the efficiency and function of your kitchen appliances today!
Contact Us
Related Articles: Frigidaire Oven, Stove and Range Parts